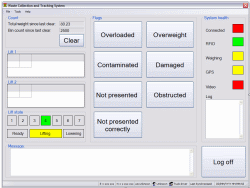 Touch screen truck application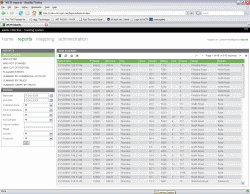 Reporting on garbage collection in real time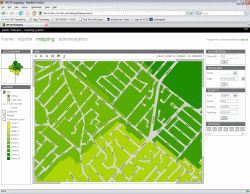 Real time mapping
project name
Waste Collection and Tracking System
the aim
Ryde City Council and WSN required a real time waste collection and tracking system. In conjunction with ManageMate and Rojan, Spatial Intelligence provided the Waste Collection and Tracking System (WCTS) that tracks garbage collection as it is being collected by the garbage truck and a real time monitoring and reporting system.
the solution
The solution is based on the following components:
Microsoft Windows
Microsoft .Net
Web services
VB.Net
ASP.Net
SQL Server
The onboard truck application records bin lifts, location and associated data which is uploaded to the WCTS web site in real time.
The WCTS includes a secure web site that allows bin lifts, weights and truck activity to be viewed in real time. The WCTS web site includes:
Reporting
Web mapping
Administration of the system and assets
Various mobile devices are used to deliver bins, manage bin replacement and for asset management.
Tags
more details
For more details please use our 'Contact us' page or email us at info@spatialintelligence.com.au