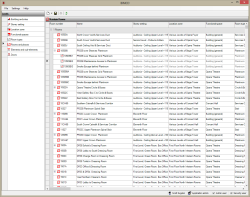 Managing rooms and places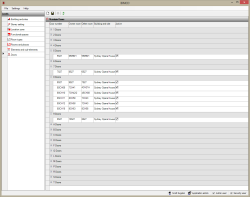 Managing doors
project name
Sydney Opera House - Building Information Model Core Data
the aim
The Sydney Opera House (SOH) is an iconic, valuable and complex building that uses a number of building information systems to manage its assets. Those information systems required a single central repository of the building information core data so that could all use the same up to date information.
the solution
The Building Information Model Core Data (BIMCD) provides a single central depository for level information negating the need for future applications to duplicate this functionality. By providing level information to other Sydney Opera House applications those heterogeneous applications will all show the same level information simultaneously.
When SOH made the decision to expand the Fabric and Presentation Index (FaPI) system, the outcome was to split the system into two separate applications, FaPI and BIMCD. The BIMCD is used for managing the architectural components of the SOH, while FaPI retained the subset of features related to scoring and reporting on the SOH's cleanliness, condition and overall presentation.
BIMCD data is managed via a WinForms application and was created using:
Windows server
Microsoft .Net Framework
SQL Server
Windows WinForms
Tags
more details
For more details please use our 'Contact us' page or email us at info@spatialintelligence.com.au